Rafflesia consueloae Galindon, Ong & Fernando
This Rafflesia species is named in honor of Ms. Consuelo Rufino Lopez, partner to an industrialist Oscar M. Lopez.
This species was named in the following publication:
Galindon J.M.M, Ong P.S., Fernando E.S. 2016. Rafflesia consueloae (Rafflesiaceae), the smallest among giants; a new species from Luzon Island, Philippines. PhytokKeys 61:37-46.
This is the 13th species of Rafflesia that is endemic to the Philippine archipelago. Discovered by accident, this species in extremely rare, known only from two mountain sites (Mt. Balukbok and Mt. Pantaburon) in remnant lowland evergreen tropical forests in the Province of Ecija, ca. 140 km north of Manila. The species is noteworthy because it has the smallest flowers among all species of Rafflesia, only 6.6 - 12.7 cm in diameter. Also distinctive are the perigone lobes that apparently remain upright, instead of spreading outward, even in the mature flower. The disk is creamy white in color and is often devoid of processes.
For more information on this remarkable species, see the original PhytoKeys publication HERE. A popular article about the plant in Sci-News.com HERE.
---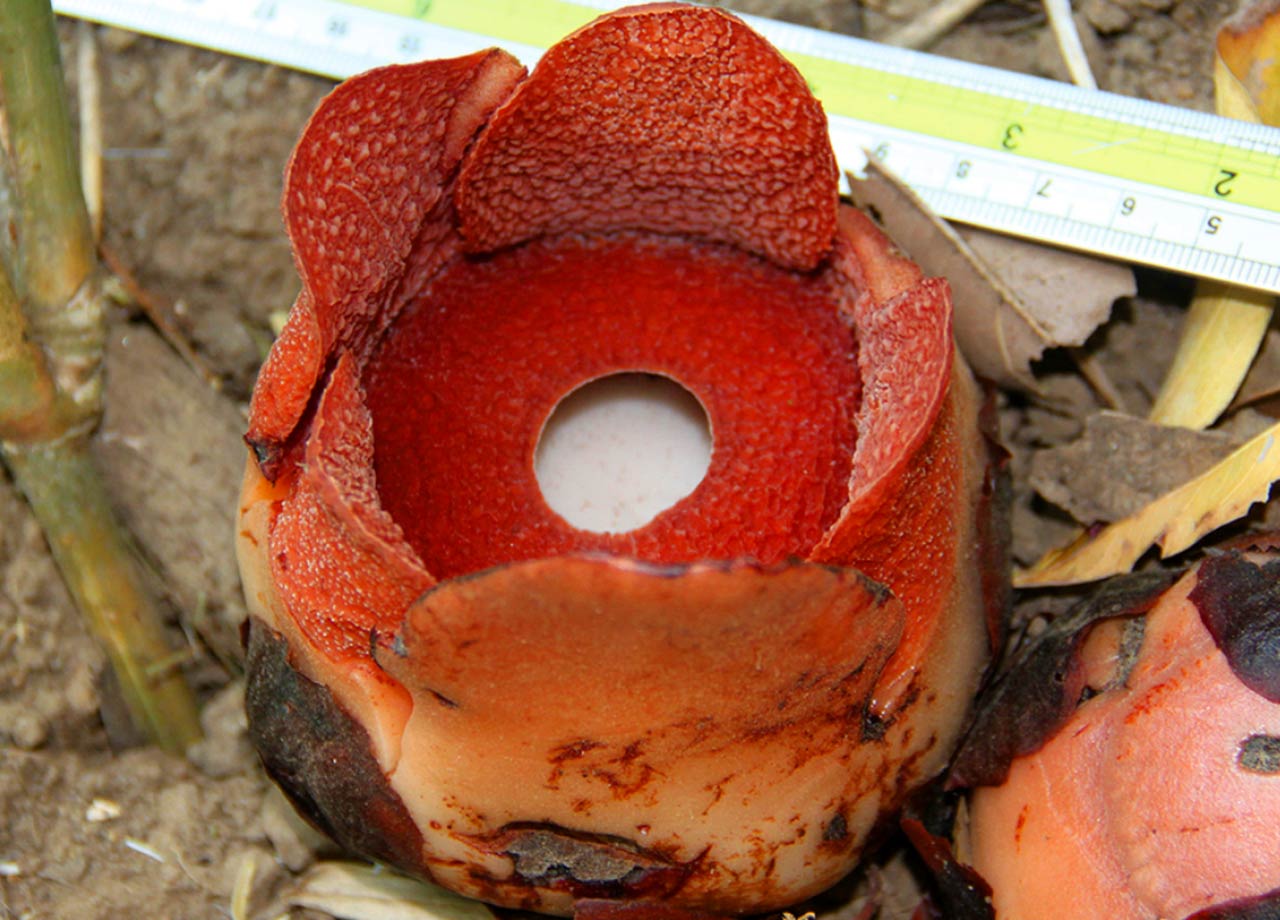 A flower of

Rafflesia consueloae,

apparently open as far as it will go. Photo by Edwino Fernando.


---
Last updated: 10-Mar-16 / dln