Rafflesia gadutensis Meijer
Species named after the type locality, Ulu Gadut in Western Sumatra in the following publication:
Meijer W. 1984. New species of Rafflesia (Rafflesiaceae). Blumea 30: 209-215.

---
The photographs above of Rafflesia gadutensis were taken by Anna Marika Bendiksby, formerly a student in the Program for Molecular Ecology and Biosystematics, University of Oslo under the supervision of Professor Trond Schumacher. She studied the genetic divergence in Indonesian species of Rafflesia (Rafflesiaceae).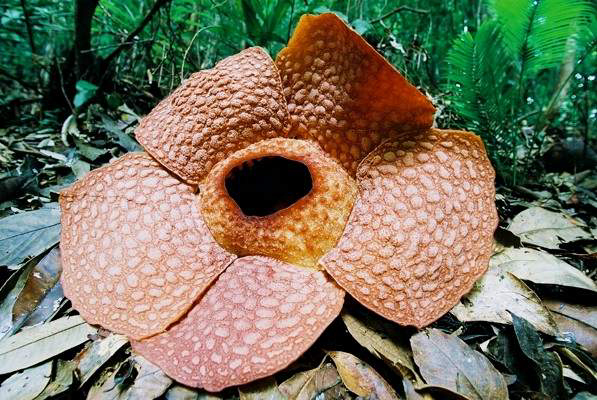 This photograph was taken by Jeremy Holden near Sibolga, West Sumatra. This is likely the northernmost population known for this species.
---
SIUC / College of Science / Parasitic Plant Connection / Rafflesiaceae
URL: http://www.parasiticplants.siu.edu/Rafflesiaceae/Raff.gad.page.html
Last updated: 29-July-10 / dln