Rafflesia meijeri Wiriadinata & Sari
The species is named for the late Willem Meijer (1923-2003) who spent much of his adult life studying Rafflesia.

This species was named in the following publication:

Wiriadinata H. and R. Sari. 2010. A new species of

Rafflesia

(Rafflesiaceae) from North Sumatra. Reinwardtia 13: 95-100.




Rafflesia meijeri

is known only from the Recreation Nature Forest (TWA) Sicikeh–cikeh, North Sumatra, about 1.5 km from Laehole village. At present only male plants were obtained at the type locality. Morphologically, this species is very similar to

R. rochussenii

which is known only from West Java. Both lack processes on the disk (

R. rochussenii

var.

subaculeata

may have 1-8 processes). Table 1 in Wiriadinata and Sari (2010) compares these two species. Most of the features are quantitative in nature (flower diameter, disk diameter, etc.), and such characters should be viewed with extreme caution given the tremendous plasticity exhibited in other

Rafflesia

species (see Barcelona et al. 2011 HERE for a discussion of this topic). Despite the similarities, the authors show that the two species differ in ramenta morphology and pattern of the perigone lobe warts. Given these features, and the geographic separation of the two species, I am listing this here as a new species. A similar situation occurs with the Philippine species

R. aurantia

which superficially appears similar to

R. tengku-adlinii

from Borneo. Future molecular phylogenetic studies will hopefully clarify these situations.

---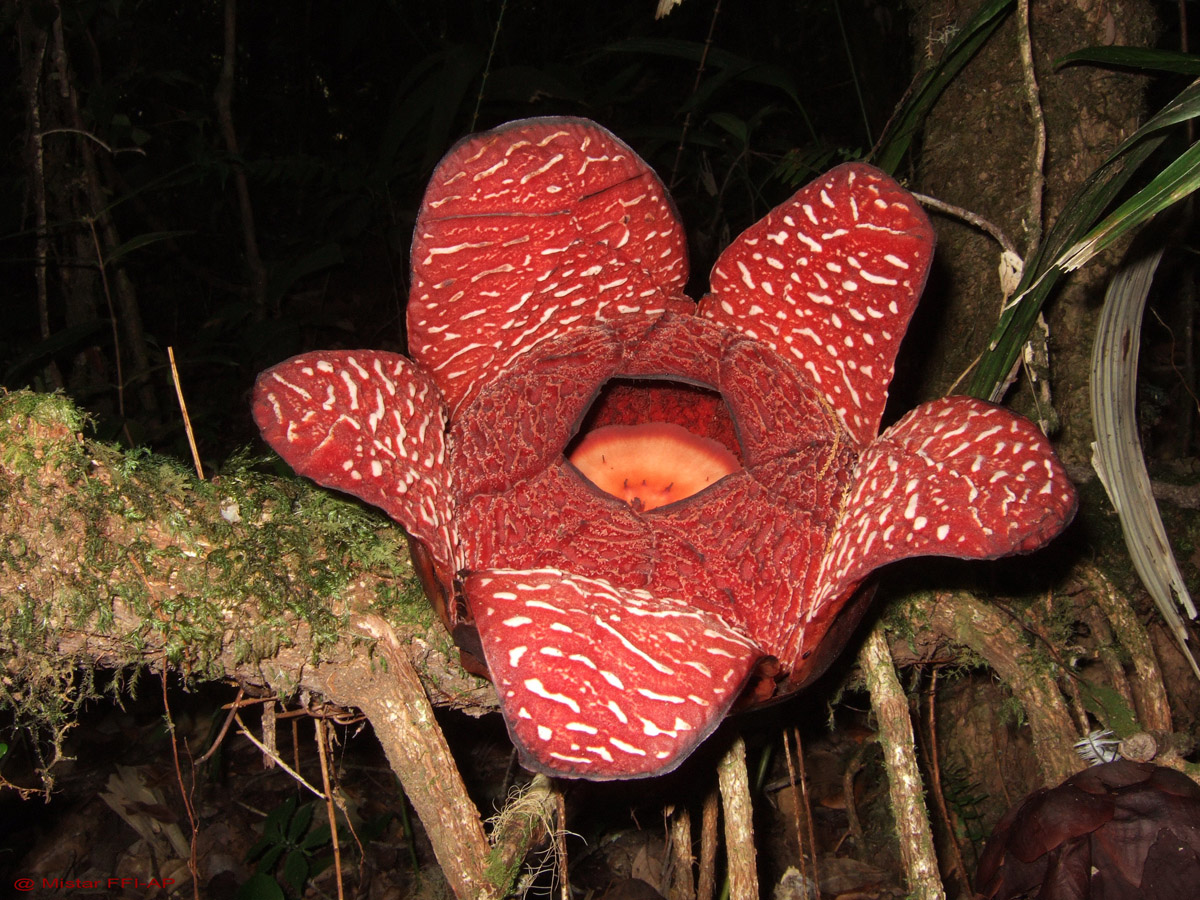 Open flower. Photo taken by Mistar Kamsi. Indonesia, Island of Sumatra, Pidie Regency, Guempang District, Krueng Ciko, 10.65 air km NE of Lhok Kuala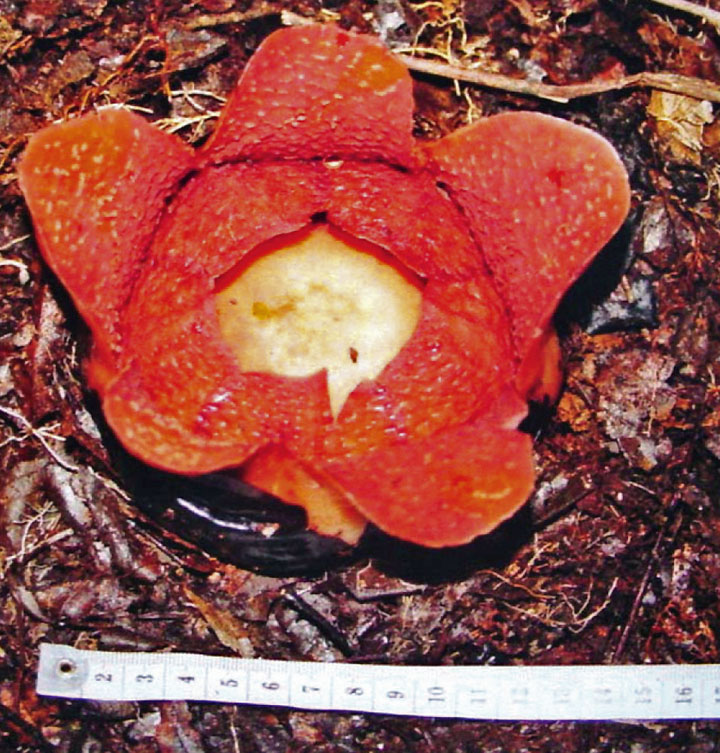 Fully open flower of

Rafflesia meijeri;

photo

from Wiriadinata and Sari (2010).


---
SIUC / College of Science / Parasitic Plant Connection / Rafflesiaceae
URL: http://www.parasiticplants.siu.edu/Rafflesiaceae/Raff.meijeri.page.html
Last updated: 12-Aug-16 / dln