Rafflesia micropylora Meijer
Species name comes from the small opening in the diaphragm. This species in found only in the northern regions of Sumatra.
---
Open flowers. Lefthand photograph by C. H. Lamoureux archived at the University of Hawai'i at Manoa, http://www.botany.hawaii.edu/faculty/carr/rafflesi.htm
---
Photograph presented in an article by Harry Wiriadinata (email: herbogor@indo.net.id) and Suwito Alamin Voice of Nature (ISSN No 0216-4177), Vol.84, Aug. 1990, page14.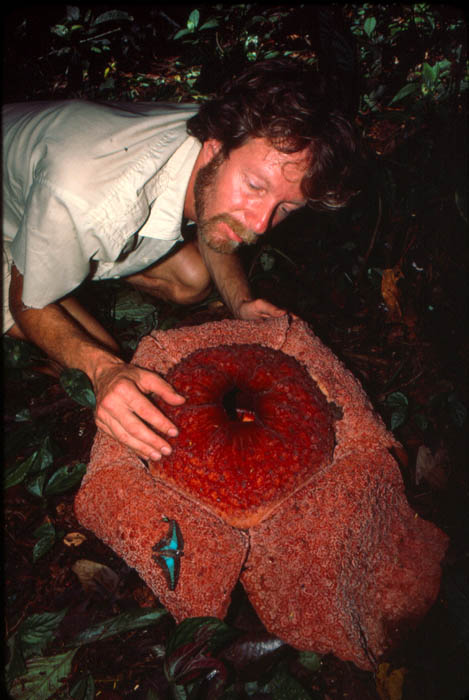 Open flower with butterfly (not a pollinator!). Photo by Arnold Newman.
---
SIUC / College of Science / Parasitic Plant Connection / Rafflesiaceae
URL: http://www.parasiticplants.siu.edu/Rafflesiaceae/Raff.micro.page.html
Last updated: 29-Oct-10 / dln