Rafflesia tengku-adlinii Mat Salleh
This species was discovered in 1987 on Mount Trus Madi, Sabah, Malaysia.
The species is named after Tengku D. Z. Adlin, president of the Sabah Society and conservationist.
---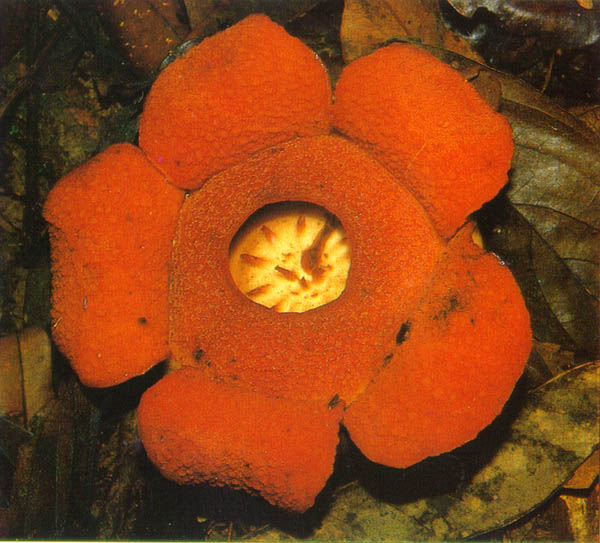 Reproduced from Kamarudin Mat Salleh (1991) "Rafflesia: Magnificient Flower of Sabah, Borneo Publishing Co., Kota Kinabalu). Photograph by Tengku D. Z. Adlin.
---
SIUC / College of Science / Parasitic Plant Connection / Rafflesiaceae
URL: http://www.parasiticplants.siu.edu/Rafflesiaceae/Raff.tengku.page.html
Last updated: 29-Oct-10 / dln