Links to Talks and Sites about Parasitic Plants
Videos, Talks, Seminars on Parasitic Plants
General
Striga and Orobanche

Striga biology from Access Agriculture. YouTube video HERE.
Mechanisms of Striga (Witchweed) Resistance in Sorghum by Steven Runo, Kenyatta University. YouTube video HERE.
Taming the Cereal Killer. Kenyan scientist Steven Runo talks about introducing Striga resistance into crop plants. YouTube video HERE.
Managing Striga weed and other parasitic weeds by Lytton Musselman, Old Dominion University, Norfolk VA. YouTube video HERE.
Yellow Witchweed on Cowpea. Discussion of the life cycle of Alectra vogelii from the Collaborative Crop Research Program (McNight Foundation) and Ilonga Agricultural Research Institute. YouTube video HERE.
How to Identify Red Witchweed. From Biosecurity Queensland, Australia, about Striga asiatica. YouTube video HERE.
Orobanche cumana on sunflower in Romania from Pannareuope. YouTube video HERE.
Examining Aphyllon californicum (formerly Orobanche californicum) in the San Gabriell Mts. of California. YouTube video HERE.
Examining Aphyllon uniflorum (formerly Orobanche uniflora) from Capial Naturalist. YouTube video HERE.


Mistletoes
Kissing Cousins: Evolution of Host Choice in Eastern Mistletoe. Talk given by Dan Nickrent February 11, 2013 as part of Darwin Week Mini Symposium. YouTube video HERE.
Mistletoe - with Dr. Dave. Dave Watson explains some natural history of Australian mistletoes in a YouTube video HERE.
Other Santalales
The Story of Sandalwood in Kenya. The video shows how KENFRI in Kenya is attempting sustainable harvest of Osyris lanceolata (African Sandalwood) [not Santalum album]. YouTube video HERE.
Cuscuta (Dodder)
Parasitic Dodder Time Lapse video. Nicely shows the counter-clockwise circumnutation of the stems and a good anatomical section of the haustorium. YouTube video HERE.
Learn Your Land video about Cuscuta called The Nutrient-Sucking Parasitic Plant by Adam Harrison is informative and scientifically accurate. YouTube video HERE.
This Parasitic Plant Stole Over 100 Genes From Other Plants. SciShow News story about dodder (Cuscuta) getting genes from its host via HGT (horizontal gene transfer). YouTube video HERE.
Rafflesia
Biggest flower in the world: Rafflesia arnoldii. A Redfern Natural History Productions walk with British naturalist Stewart McPherson through a jungle on Sumatra, Indonesia where this Rafflesia is seen in full flower. YouTube video HERE.
Corpse Flower Stinks of Death. A BBC Earth, The Green Planet production with David Attenborough narrating the video about Rafflesia. YouTube video HERE
Parasitic plant, Living Together, The Private Life of Plants from the BBC. This earlier video by David Attenborough also focuses upon Rafflesia (here R. cantleyi). YouTube video HERE.
Websites on Parasitic Plants
General
---
Striga and Orobanche
---
Mistletoes
---
Rafflesia
The "Queen of the Parasites" sparks alot of interest and for good reason! It is, of course, the largest flower in the world and for this reason has substantial attraction to tourists in Malaysia, Indonesia, Thailand and the Philippines where it is found. Here are a few sites dealing with this marvelous parasite: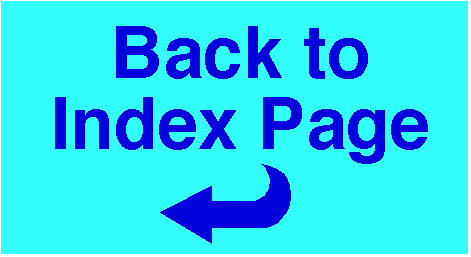 ---
Last updated: